You are here
Back to top
Singen ALS Interreligiöse Begegnung: Musik Für Juden, Christen Und Muslime (Paperback)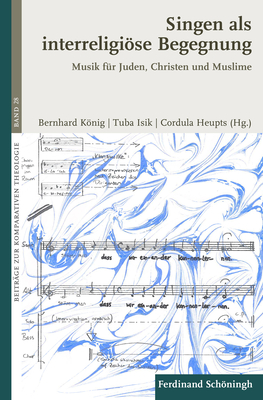 $45.00
This is a special order and can be hard to get.
Description
---
K nnen Juden, Christen und Muslime miteinander singen? K nnen sie ihre sakrale Musik miteinander teilen? Kann Musik gar zu einem Aktivposten im interreligi sen Dialog werden?
Dieses Buch stellt einen ersten Schritt daf r dar, eine "Theorie des interreligi sen Singens" zu entwickeln. Hierf r bedienten sich die Herausgeber unterschiedlicher Forschungsmethoden. Zahlreiche Gespr che mit j dischen, christlichen und muslimischen Theolog(inn)en und Musik-Expert(inn)en sind gef hrt worden, in denen diese mit neuen Ideen und Gestaltungsans tzen aus der Trimum-Werkstatt des interreligi sen Musikprojekts "Trimum" konfrontiert und um Stellungnahme gebeten wurden. Hinzu kommen mehrere teils wissenschaftliche, teils essayistische Beitr ge unseres Herausgeber-Trios.