You are here
Eichmann a Jerusalem (Folio Histoire) (Paperback)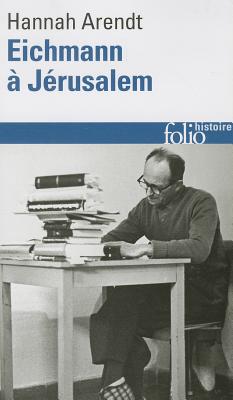 $37.35
This is a special order and can be hard to get.
Description
---
Hannah Arendt's authoritative report on the trial of Nazi leader Adolf Eichmann includes further factual material that came to light after the trial, as well as Arendt's postscript directly addressing the controversy that arose over her account.

About the Author
---
Hannnah Arendt (1906-1975) was for many years University Professor of Political Philosophy in the Graduate Faculty of the New School for Social Research and a Visiting Fellow of the Committee on Social Thought at the University of Chicago. She is also the author of Eichmann in Jerusalem, On Revolution, and Between Past and Future (all available from Penguin Twentieth-Century Classics).

Amos Elon, a frequent essayist, lecturer, and critic, is well known for his articles in the "New Yorker" and "New York Review of Books."