You are here
Back to top
The Grateful Giraffe: A Kids Yoga Feelings Book (Paperback)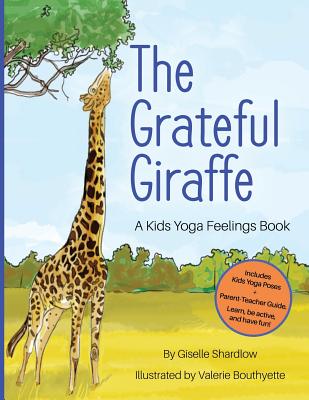 $13.15
Usually Ships in 1-5 Days
Description
---
WINNER OF IPNE CHILDREN'S BOOK 2017
Express your feelings through yoga poses for toddlers
Join our six yoga kids from around the world as they learn about various animals and relate their behaviors to our feelings. Be a caring koala, a cranky crocodile, or a curious cat. Visit countries around the world, learn about various animals, and talk about feelings
This feelings yoga book for toddlers and preschoolers includes a list of kids yoga poses and a parent-teacher guide.
Kids Yoga Stories introduce you to engaging characters who will get your child laughing, moving, and creating. Reading is good for the mind AND body The book links several yoga poses to create a coherent and meaningful sequence for very young children.
This feelings yoga story for ages 2 to 5 is more than a storybook, but it's also a unique experience for young children.
About the Author
---
Giselle Shardlow draws from her experiences as a teacher, traveler, mother, and yogi to write her yoga stories for kids. The purpose of her yoga books is to foster happy, healthy, and globally educated children. She lives in Boston with her husband and daughter.