You are here
Back to top
Nude Awakening II: : Still Nude (Wahida Clark Presents) (Paperback)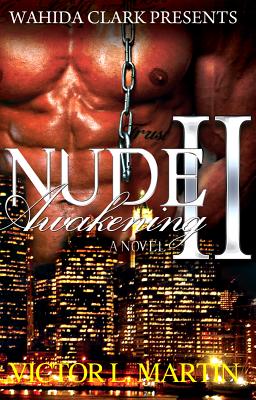 $20.74
This is a special order and can be hard to get.
Description
---
Trevon Harrison learns in Nude Awakening II that the more money he makes, the more problems he has. Being an adult video star may have solved some immediate problems, but it may have also created more trouble than it's worth. Kandi wants more and isn't sure she can get it from him. Swagga, Trevon's arch-enemy, wants revenge from their last encounter. And Janelle, the owner of Amatory Erotic Films, wants a seven movie deal contract honored. With new friends and a host of enemies, will Trevon ever find peace or will he end up still naked?
About the Author
---
Author Victor L. Martin, aka Mr. Hood Legend first entered the urban lit scene in 2004 with his novel A Hood Legend followed by Menage's Way, For the Strength of You and Unique's Ending. He is also a collaborator of two anthologies, Even Sinners Have Souls Too and What's Really Hood! After a brief stumbling block he was forced to challenge his right to write against the North Carolina Department of Corrections and its meaningless policy. Claiming victory was only the beginning for Victor L. Martin and his path towards a bold emergence. Victor is currently housed in a North Carolina prison serving a 23 year sentence. As of date he only has 7 years left before he will regain his freedom. He was born in Richmond, VA, July 25, 1975 but raised in Selma, NC and Miami, FL. He is single, remaining focused on his books and staying positive through his gift of writing.