You are here
Carl Weber's Kingpins: Penthouse View (Paperback)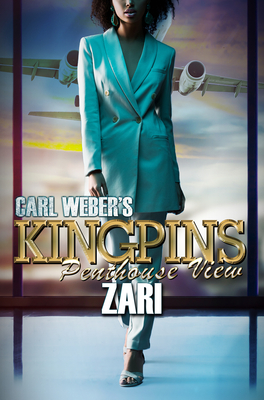 $16.95

Usually Ships in 1-5 Days
Description
---
When Shantana has finally gotten everything she ever wanted, a mistake from her past threatens to bring it all crashing down around her.

Selling weed and then running her own robbing crew that targeted drug dealers was how Shantana Phillips gained her entry into the Atlanta drug market. Their motto was, "Why buy drugs when you can steal them?"

While Shantana and her crew are celebrating in South Beach after their biggest hit ever, the ambitious and power-hungry Shantana meets a Colombian importer looking for a new distributor for the Atlanta market. During a trip to Cali, Colombia, he promises to take her program to the next level. All she has to do is eliminate his old distributor in that market. Once the brutal deed is done and Shantana has the power, she decides not to stop at just the old distributor. Why not ruthlessly eliminate all of her competition and have it all?
About the Author
---
From the "and guess what" stories she used to tell as a child to the poems and short stories she wrote, Zari has been a storyteller for as long as she can remember. The dreams of this journalism major from Jacksonville, Florida came true with the publishing of her first novel, Absolute Power. She still lives in Jacksonville, where she is working on the sequel, Double Life.