You are here
Back to top
The Double Cross 2: Shots Fired (Paperback)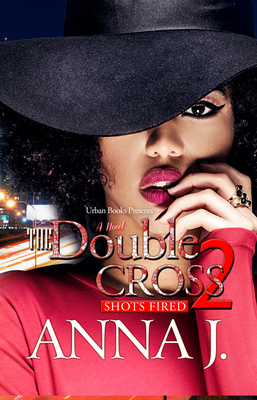 $15.95

Usually Ships in 1-5 Days
Description
---
At one point, Selah, Vice, and Skye were inseparable...but money will change the very meaning of "friends to the end."

Life after losing a loved one can be hard, especially if you're the reason why they are no longer here. These are the times that you are supposed to lean on your friends the most. Selah is about to learn a hard lesson that she may not be ready for. Will her ride or die chicks ride with her again, or will this be the end of the trio? Feelings will be hurt, and the things they've done in the dark will come back to haunt them, whether or not they're prepared. Nowadays, you have to be careful who you call a friend.
About the Author
---
Anna J., bestselling author of My Woman His Wife and Snow White, has been a heavy hitter in the book business for years. With gritty street tales such as Get Money Chicks and erotic short stories like "Super Market Sweep" (appearing in Erotic Snapshots Vol. 1) Anna is a versatile storyteller. She now wears the "publisher hat," and her first independent project, Erotic Snapshots Vol. 1, is available in e-book format. A Philadelphian, born and raised, she proudly writes about her city.