You are here
Back to top
Clockbreakers (Paperback)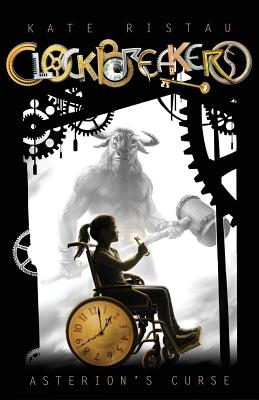 This book is rarely available; email elisa at anotherreadthrough.com if you'd like her to try to find it elsewhere for you.
Description
---
On her eleventh birthday, Charlie receives a key to go back in time. But time travel isn't easy. Before she blows out her candles, Charlie lands in Greece with her best friend Maria and her former best friend Trent. She's a Clockbreaker, stuck in a Greek myth, on an action-packed adventure with a mission: to save her father, and perhaps even save the world.
About the Author
---
Kate Ristau is an author and folklorist who writes young adult and middle grade fiction. In her ideal world, magic and myth combine to create memorable stories with unforgettable characters. Until she finds that world, she'll live in Portland, Oregon, with her husband, her son and her dog.