You are here
Back to top
Baltimore Blues (Tess Monaghan Mysteries (Audio)) (Compact Disc)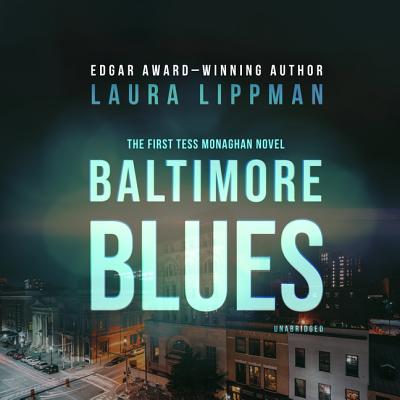 This book is rarely available; email elisa at anotherreadthrough.com if you'd like her to try to find it elsewhere for you.
Description
---
In a city where someone is murdered almost every day, attorney Michael Abramowitz's death should be just another statistic. But the slain lawyer's notoriety--and his taste for illicit midday trysts--make the case front-page news in every local paper except the Star, which crashed and burned before Abramowitz did. A former Star reporter who knows every inch of this town--from historic Fort McHenry to the crumbling projects of Cherry Hill--now-unemployed journalist Tess Monaghan also knows the guy the cops like for the killing: cuckolded fiance Darryl "Rock" Paxton. The time is ripe for a career move--anything to pay the rent--so when rowing buddy Rock wants to hire her to do some unorthodox snooping to help clear his name, Tess agrees. But there are lethal secrets hiding in the Charm City shadows, and Tess' own name could end up on that ever-expanding list of Baltimore dead.
About the Author
---
Laura Lippman: Laura Lippman was a "Baltimore Sun" reporter for twelve years. Her novels have been awarded every major prize in crime fiction. She first-ever recipient of the Mayor's Prize for Literary Excellence.

Deborah Hazlett: Deborah Hazlett's recent theatrical work includes "Macbeth, Taming of the Shrew," and "Henry IV" Parts I and II at the Shakespeare Theatre in Washington, D.C. Deborah's most recent audio work includes "The Writer in the Garden, The Return to Macomb: Harper Lee," and "To Kill a Mockingbird" for National Public Radio's Weekend Edition.