You are here
Back to top
Sacred Song and the Pennsylvania Dutch (Eastman Studies in Music #94) (Hardcover)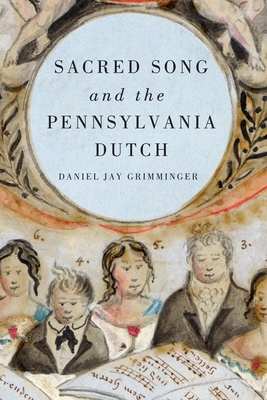 $117.00
This is a special order and can be hard to get.
Description
---
The Pennsylvania Dutch comprised the largest single ethnic group in the early American Republic of the late eighteenth and early nineteenth centuries. Yet like other ethnic minorities in early America, they struggled to maintain their own distinct ethnic identity in everything that they did. Eventually their German Lutheran and Reformed customs and folkways gave way to Anglo-American pressure. The tune and chorale books printed for use in Pennsylvania Dutch churches document this gradual process of Americanization, including notable moments of resistance to change.

Daniel Grimminger's Sacred Song and the Pennsylvania Dutch is the only in-depth study of the shifting identity of the Pennsylvania Dutch as manifested in their music. Through a closer examination of music sources, folk art, and historical contexts, this interdisciplinary study sheds light on the process of cultural change that occurred over the course of a century or more in the majority of Pennsylvania German communities and churches.

Grimminger's book also provides a model with which to view all ethnic enclaves, in America and elsewhere, andthe ways in which loyalties can shift as a group becomes part of a larger cultural fabric.

Daniel Grimminger holds a doctorate in sacred music and choral conducting, as well as a PhD in musicology. He also holds a masterof theological studies degree and is a clergyman in the North American Lutheran Church. Grimminger teaches at Kent State University and is the pastor at Faith Lutheran Church in Millersburg, Holmes County, Ohio.