You are here
Back to top
Commas: An Irreverent Primer (Paperback)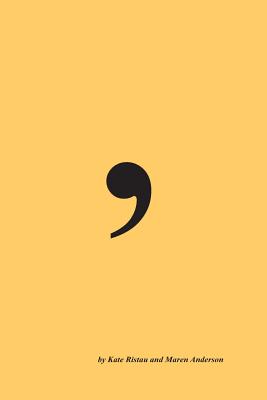 $9.19
Usually Ships in 1-5 Days
Description
---
What is a grammar dragon? What happens to unicorns when you misuse FANBOYS? This irreverent guide for using our most common punctuation mark will explain. This primer doesn't cover every single use of commas--it's only sixty pages, for heaven's sake But it does explain the comma errors English professors most often marked wrong on their students' papers. All that red ink stung. Hence, this book. Oh, and the fairies, dragons, and trolls? Well, why not fairies, dragons, and trolls? Examples should be memorable (or at least mythical). Some comma topics included are: Commas and Independent Clauses Commas after Introductory Phrases Commas and Nonrestrictive Clauses Commas and Quotes Commas and Coordinate Adjectives So, don't be a comma idiot. Either buy a grammar dragon or read this book. I promise the book won't eat you. No guarantees on that dragon.
About the Author
---
Kate Ristau is an author and an instructor at Western Oregon University. She grew up hating commas, but has now grown to love them. Sometimes she dreams about them when she is not thinking about more important things (like dragons, unicorns, and fairies). Her work focuses on folklore, magic, and myth, and if she had it her way, she would drink a lot more coffee and write a lot more books. She lives with her husband, her son, and her dog in Portland, Oregon. If you can't find her there, you can find her at www.kateristau.com.

 Maren Bradley Anderson is a writer, teacher, podcaster, blogger, and alpaca rancher who lives in the Willamette Valley of Oregon. She worries about comma abuse at times, but has stopped short of making a public service announcement for television. She teaches literature and writing at Western Oregon University and blogs about alpacas and writing. Her alpacas win ribbons, and she thinks they are darned cute. She lives with her husband, children, and a barnful of animals. You can find her at www.marens.com.