You are here
Nasty Women Poets: An Unapologetic Anthology of Subversive Verse (Paperback)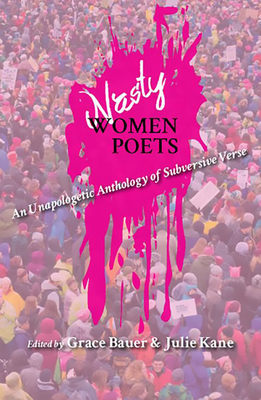 $26.40
This is a special order and can be hard to get.
Description
---
An anthology of poems from women who proudly celebrate their own nastiness and that of other women who have served as nasty role models; poems by and about women defying limitations and lady-like expectations; women refusing to be "nice girls;" women embracing their inner bitch when the situation demands it; women being formidable and funny; women speaking to power and singing for the good of their souls; women being strong, sexy, strident, super-smart, and stupendous; women who want to encourage little girls to keep dreaming.
About the Author
---
Grace Bauer's most recent book of poems is Mean/Time. Her other books include: The Women at the Well, Nowhere All At Once, Retreats & Recognitions, and Beholding Eye. Professor emeritus of English at Northwestern State University in Natchitoches, Louisiana, Julie Kane is a former Louisiana Poet Laureate and Fulbright Scholar. Her poetry collections include Rhythm & Booze; Jazz Funeral; and Paper Bullets. She and Grace Bauer previously coedited Umpteen Ways of Looking at a Possum: Critical and Creative Approaches to Everette Maddox.