You are here
Back to top
What Makes an Always (Hardcover)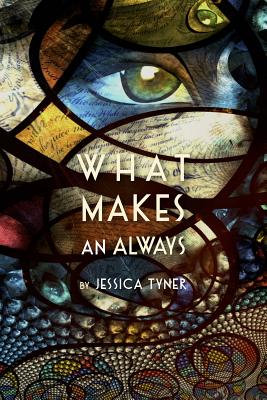 $24.99
This is a special order and can be hard to get.
Description
---
WHAT MAKES AN ALWAYS: "Our rituals, those us habits, the unimportant is what makes an always." Making an always isn't like making a cake. A bed in the morning. A decision, good or bad. Jessica Tyner's sophomore book explores the makings of an always--as a noun, of course. Five has long been an auspicious number in many cultures, from the five sacred mountains of China to the high five in western countries. What Makes an Always is an exploration of five different, yet complementary, aspects of the human experience we all share at various depths and times. "The Animals of My Father" delves into the first relationship we all have: Those with our parents, a natural and wild time where many of our quirks, eccentricities, loves and fears solidify. In "The Heft of Lightness," the examination of the body is laid out spread eagle and naked from the love/hate relationship with food to the awakening from eating disorders. "Recollection of the Training Days" is a reflection of the early years of romantic love, those ugly cry days and elations so striking you're certain nobody, but nobody, has ever felt the same. "What Makes an Always" is what happens when love settles in that good, sweet way. Finally, "Lovely in the Strange" is a shift from ruminating on the past and risking a look forward. Our experiences are all different in their subtleties and nuances, yet a like connection holds strong. It's that connection we all share that's the secret recipe. That's what makes an always.
About the Author
---
AUTHOR: Jessica Tyner Mehta, born and raised in Oregon, is the author of The Last Exotic Petting Zoo published by Tayen Lane Publishing. She is the founder of MehtaFor, a writing company which serves a variety of clients including Fortune 500 enterprises and major media outlets. As a member of the Cherokee Nation, Jessica offers complimentary writing and editing services through her company to Native American students as well as non-profits based in the Pacific Northwest and/or serving Native communities. She received her master's in writing from Portland State University, and established The Jessica Tyner Scholarship Fund in 2013. It is the only scholarship for students with a Native American connection pursuing an advanced degree in writing or a related field. An extensive traveler, she has lived in England, South Korea and Costa Rica. Jessica currently lives in Portland, Oregon where she writes and practices yoga.