You are here
Back to top
Flowers by Number (The Little Naturalist Series) (Hardcover)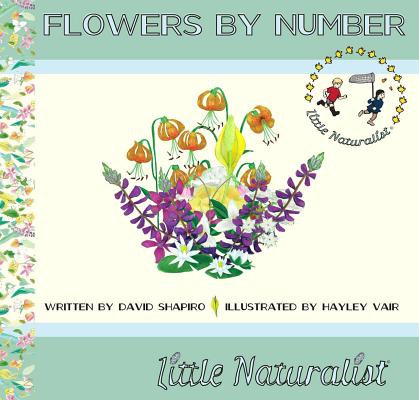 $16.49
This is a special order and can be hard to get.
Description
---
Flowers by Number is a traditional number book–with a twist! The someday botanist or flower appreciator can count to 10 while being introduced to wild flowers. From skunk cabbage to lupine, this flower journey has something for everyone from the playful youngster to the nature enthusiast. Entertainingly written, each page includes the common and Latin names of the flower, as well as a description. The beautiful colorful illustrations are helpful in learning to recognize and identify the flowers.
About the Author
---
David R. Shapiro is the founder of Craigmore Creations. He has worked as an animal tracker, interpretive guide, youth educator, and summer camp director. He is the author of the a web comic series, Around the World with Haley Zoic; several children's picture books; and an illustrated book of sonnets. He lives in Portland, Oregon.
Praise For…
---
"Counting one through 10, readers are introduced to 10n species of flower that, while not exclusive to, are native to the Pacific Northwest. The common and Latin names of each flower are included, as well as a description and beautiful illustration. . . . Whether used for practicing numbers, appreciating nature through art, or learning to identify wild flowers, Flowers by Number is a book to be enjoyed by parents and their children together."  —Portland Book Review


"Watch as enamored children reach out to touch, smell, or even taste colorful flora. Part of the Little Naturalist series, author David Shapiro engages children with flowers and numbers in this delightful publication. Beautifully illustrated by Hayley Vair, each page displays a delicate flower that is distinguished by its locale, season, or number of petals."  —San Francisco Book Review


"For a book about flowers and numbers, it's ironic that my favorite page contains no flowers and the number zero. The text on the beginning page just cracks me up every time I read it."  —NC Teacher Stuff