You are here
Back to top
The Pumpkin Book (Hardcover)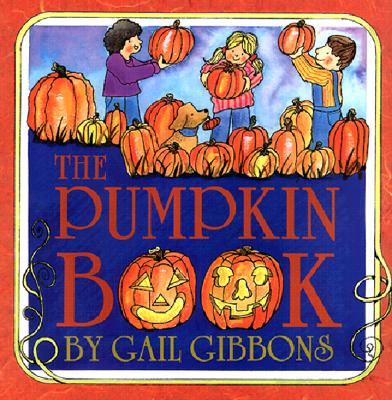 This book is rarely available; email elisa at anotherreadthrough.com if you'd like her to try to find it elsewhere for you.
Description
---
Big, small, round, tall -- pumpkins come in all shapes and sizes. Here one learns the marvels of the growth cycle of these incredible plants -- from flat seeds, to thick vines covered in golden flowers, to brilliant orange pumpkins! Gail Gibbons also relates the special role pumpkins played in the first Thanksgiving. Simple and clear directions for drying seeds, planting and tending pumpkin patches, and carving funny or scary faces are included in the book, along with a fascinating section on pumpkin facts and lore.
About the Author
---
Gail Gibbons "has taught more preschoolers and early readers about the world than any other children's writer-illustrator," according to the Washington Post. Winner of the 2010 Regina Award, she has written and illustrated more than fifty books for Holiday House. She lives in Corinth, Vermont.