You are here
Back to top
Healing Rhythms: The World of South Korea's East Coast Hereditary Shamans (Hardcover)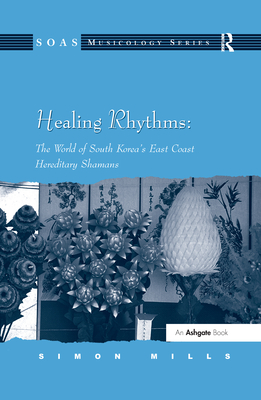 $231.00
This is a special order and can be hard to get.
Description
---
Still today, in South Korea, many people pay for the services of mudang - the intermediaries of Korea's syncretic folk religion. The majority of mudang are called to the profession by gods; their clients are individuals or small groups and they focus on the use of spirit-power ('possession') for diagnosis and problem-solving. There is, however, a tiny minority of mudang who are born or adopted into the ritual life and who have no spirit-power. These ritualists perform in large family groups, conducting rituals for whole communities. They focus far more on the use of music, dance, and song to provide healing experiences. In this book, Simon Mills provides an in-depth analysis of the East Coast hereditary mudang institution and its rhythm-oriented music, focusing particularly on the Kim family of mudang - the government-appointed 'cultural assets' for the genre. It is the first English language book to study this tradition in any depth, using materials from fieldwork (1999-2000) alongside interviews with two key family members, Kim Junghee and Jo Jonghun. Throughout, Mills includes numerous quotes from the ritualists themselves to help reveal their characters, opinions and beliefs. He documents the family's history, the decline of the hereditary mudang institution and its kinship customs, and the family's changing relations towards 'outsiders'. Mills also details ritual procedures, musical structures, playing techniques, instruments, and learning methods both of the past and present; as non-ritual musicians become increasingly aware of the powerful ritual rhythms, the music is finding new life in non-ritual settings. Downloadable audio resources featuring Kim, Jo, and Mills accompanies the book, each track corresponding to the equivalent chapter in the text.
About the Author
---
Simon Mills has worked with East Coast hereditary mudang since 1999. He is a teacher of Korean percussion music and occasional lecturer at the School of Oriental and African Studies, University of London, UK.