You are here
Back to top
The Lyre of Orpheus: Popular Music, the Sacred, and the Profane (Hardcover)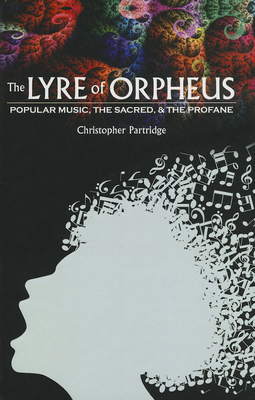 $195.75
This is a special order and can be hard to get.
Description
---
The myth of Orpheus articulates what social theorists have known since Plato: music matters. It is uniquely able to move us, to guide the imagination, to evoke memories, and to create spaces within which meaning is made. Popular music occupies a place of particular social and cultural
significance. Christopher Partridge explores this significance, analyzing its complex relationships with the values and norms, texts and discourses, rituals and symbols, and codes and narratives of modern Western cultures. He shows how popular music's power to move, to agitate, to control listeners,
to shape their identities, and to structure their everyday lives is central to constructions of the sacred and the profane. In particular, he argues that popular music can be important 'edgework, ' challenging dominant constructions of the sacred in modern societies. Drawing on a wide range of
musicians and musical genres, as well as a number of theoretical approaches from critical musicology, cultural theory, sociology, theology, and the study of religion, The Lyre of Orpheus reveals the significance and the progressive potential of popular music.
About the Author
---
Christopher Partridge is Professor of Religious Studies in the Department of Politics, Philosophy and Religion at Lancaster University, UK. He is the author of a number of books, including The Re-Enchantment of the West, 2 volumes (2004, 2005) and Dub in Babylon (2010) and the editor of severalbooks, including UFO Religions (2003), Encyclopaedia of New Religions (2004), The Lure of the Dark Side (2009), Holy Terror (2010) and Anthems of Apocalypse (2012).