You are here
Back to top
Inside the Offertory: Aspects of Chronology and Transmission (Hardcover)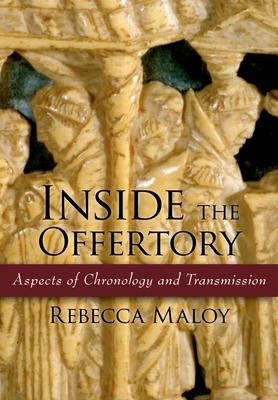 $106.65
This is a special order and can be hard to get.
Description
---
The offertory has played a crucial role in recent vigorous debates about the origins of Gregorian chant. Its elaborate solo verses are among the most splendid of chant melodies, yet the verses ceased to be performed in the twelfth and thirteenth centuries, making them among the least known and studied members of the repertory. Rebecca Maloy now offers the first comprehensive investigation of the offertory, drawing upon its music, texts, and liturgical history to shed new light on its origins and chronology. Maloy addresses issues that are at the very heart of chant scholarship, such as the relationship between the Gregorian and Old Roman melodies, the nature of oral transmission, the presence of non-Roman pieces in the Gregorian repertory, and the influence of theoretical thought on the transmission of the melodies.
Although the Old Roman chant versions were not recorded in writing until the eleventh century, it has long been assumed that they closely reflect the eighth-century state of the melodies. Maloy illustrates, however, that rather than preserving a pristine earlier version of the melodies, the prolonged period of oral transmission from the eighth to the eleventh centuries instead enforced a formulaic trend. Demonstrating that certain musical and textual traits of the offertory are distributed in distinct patterns by liturgical season, she outlines new chronological layers within the repertory, and along the way, explores the presence and implications of foreign imports into the Roman and Gregorian repertories. Carefully weighing questions surrounding the origins of elaborate verse melodies, Maloy deftly establishes that these melodies reached their final form at a relatively late date.
Available for the first time as a complete critical edition, ninety-four Gregorian and Old Roman offertories are presented on a companion website in transcriptions which readers can view side-by-side. The book also provides music examples and essays that elucidate these transcriptions with significant insights into their similarities and differences. Inside the Offertory will be an important and longstanding resource for all students and scholars of early liturgical music, as well as performers of early music and medievalists interested in music.

About the Author
---
Rebecca Maloy is Associate Professor of Music at The University of Colorado at Boulder.