You are here
Back to top
Landing (Hardcover)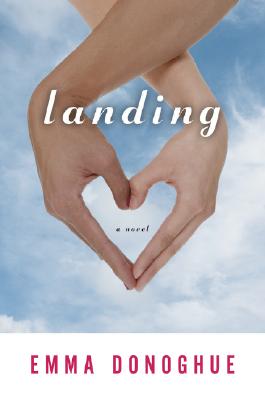 $25.00
Email or call for price.
Description
---
A delightful, old-fashioned love story with a uniquely twenty-first-century twist, Landing is a romantic comedy that explores the pleasures and sorrows of long-distance relationshipsthe kind millions of us now maintain mostly by plane, phone, and Internet.Sile is a stylish citizen of the new Dublin, a veteran flight attendant who's traveled the world. Jude is a twenty-five-year-old archivist, stubbornly attached to the tiny town of Ireland, Ontario, in which she was born and raised. On her first plane trip, Jude's and Sile's worlds touch and snag at Heathrow Airport. In the course of the next year, their lives, and those of their friends and families, will be drawn into a new, shaky orbit.This sparkling, lively story explores age-old questions: Does where you live matter more than who you live with? What would you give up for love, and would you be a fool to do so?
Praise For…
---
PRAISE FOR EMMA DONOGHUE
"Every now and again, a writer comes along with a fully loaded brain and a nature so fanciful that she simply must spin out truly original and transporting stuff. To get lost in a book by one of these rare folks is to experience true happiness—and genuine relief that we can access such eccentric, untethered genius on a page, instead of, say, in person across the breakfast table. Emma Donoghue is such a writer."—THE SEATTLE TIMES
"Nervous and sexy and funny in the best romantic-comedy tradition...warmhearted, readable and entertaining."
"A pleasurable escape."