You are here
Back to top
Sabriel (Old Kingdom #1) (Paperback)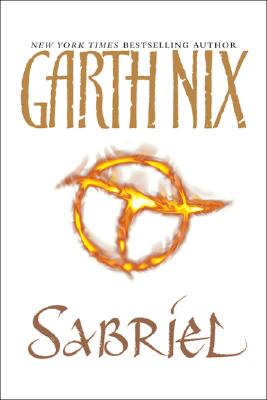 This book is rarely available; email elisa at anotherreadthrough.com if you'd like her to try to find it elsewhere for you.
Description
---
Game of Thrones fans will love the New York Times bestselling Abhorsen series. Sabriel, the first installment in the trilogy, launched critically acclaimed author Garth Nix onto the fantasy scene as a rising star.
Since childhood, Sabriel has lived outside the walls of the Old Kingdom, away from the power of Free Magic, and away from the Dead who refuse to stay dead. But now her father, the Abhorson, is missing, and Sabriel must cross into that world to find him. With Mogget, whose feline form hides a powerful, perhaps malevolent spirit, and Touchstone, a young Charter Mage, Sabriel travels deep into the Old Kingdom. There she confronts an evil that threatens much more than her life and comes face-to-face with her own hidden destiny. . . .
Praise For…
---
"Rich, complex, involving, hard to put down, this first novel is excellent high fantasy."

"I think Garth Nix has created a really remarkable and persuasive world; and done it in the grand style of heroic romance-with some wonderful twists and turns. His Sabriel is a herione truly worthy of that role."

"By turns rousing, charming and slyly funny, Sabriel is an engaging tale that slays sexual sterotypes along with its monsters."

"Sabriel has a fast pace, drama, vivid descriptions, excitement and humour. Packs of putrefying zombies, too. What more could you want?"

"Sabriel is a winner, a fantasy that reads like realism. Here is a world with the same solidity and four dimensional authority as our own, created with invention, clarity, and intelligence. I congratulate Garth Nix. And I look forward to reading his next piece of work."